the Ghey is strong in this one.
"Ugh! Asth if y'all!"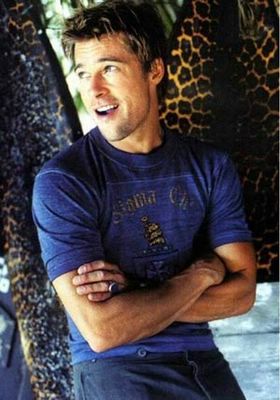 I am not one of those people who thinks that just because a celebrity male is well-groomed and handsome he must be ghey. In fact, I fully believe BPi cheated on Jennifer with Jolie. However, this might just be the gayest photo taken of anyone. Ever. In the history of time.